I have been eyeballing ZandrisIV miniatures for ages. Andre has always brought out a quality design and his Homeworld-inspired range of ships had always been a draw for me, but their latest release has thrown a bright shiny grail into the air in front of me and checked off a big box on my wish list.
I speak of their new Imperial fleet. Designed as a side project from the rest of his other fleet projects, Andre has drawn from the cult classic anime series known popularly as "Legend of Galactic Heroes". The pictures below are from his site and show unpainted versions of the ships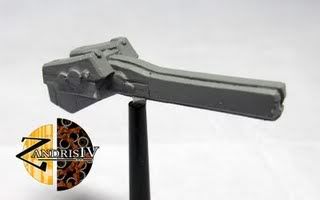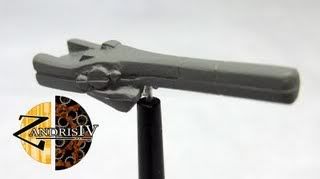 The first picture shown shows the
GHI0002 - Imperial Cruiser (sold 2 to a pack). The model is 34mm long, which seems small for a cruiser until you realize these are sculpted at 1/15000 scale - the ships in LOGH are huge. The miniature captures all the aesthetics of the Imperial vessels - the clean lines, the center vein that seprate the top and bottom of the hull, the drum like fixtures just before the engine sections at the rear.
He has also released the GHI0001 - Imperial Battleship (also 2 to a pack). As you can see it maintains a consistent theme and style to the cruiser but it is bigger, measuring in at 43mm. Also a superb-looking model.
I had a chance to chat with Andre via email today and there are plans to expand this line, but once again, it's more of a side project to his regular line. This is fine, these ships have been worth waiting for and I'll be getting my order out to him ASAP.
For those of you who are not familiar Legend of Galactic Heroes, I've posted a few pictures of ships from the series that I've found online, so you can see that he has done the setting justice. These pictures show original line art from the Japanese publications. I think you'll agree that Andre at ZandrisIV has done them justice.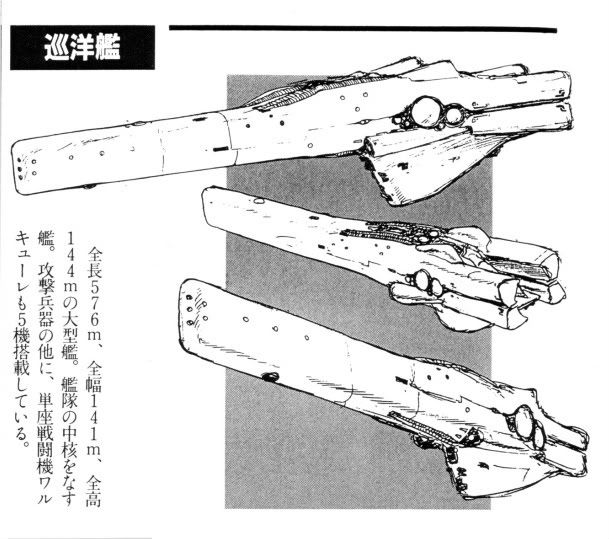 Take care!