Vehicles in the Albedo comic are done in a very gritty manner. Wheels, tracks, all on the high end of mid-tech. Lasers exist but are not universal. Weapons range in size from 8-10mm caseless MGs to liquid-fueled auto-loading cannons of 120mm size.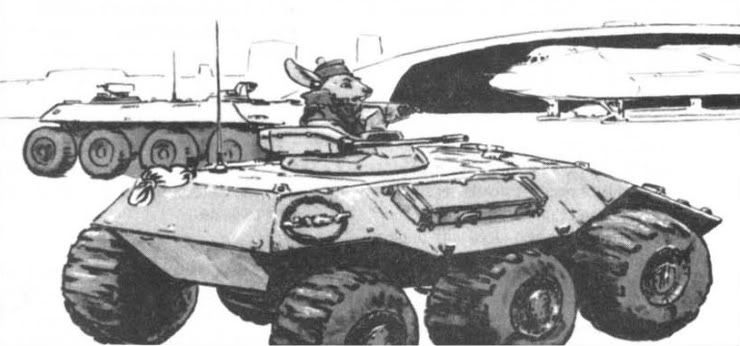 As can be seen by the pictures above, the designs elements of the vehicles in the Albedo universe are very similar to some of those that were starting to creep into the vehicles in the world's armies in the 1980s. Multi-wheeled designs with lots of angular sloped fittings and a lot of obvious utility in the chassis are the norm.

One thing I really enjoyed in the vehicles designs was their use of small crews and automation as demonstrated by the use of remote turrets on the ILR 6-wheeler above and the tracked EDF APC below. Many of the vehicles even sported multiple remote turrets.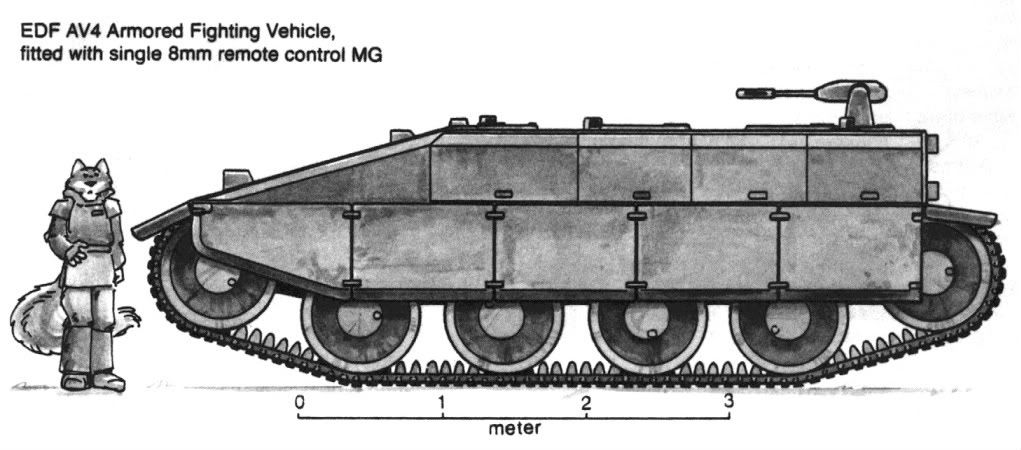 The next installment will continue to look at the vehicles in Albedo.
Thanks for reading,
-Eli