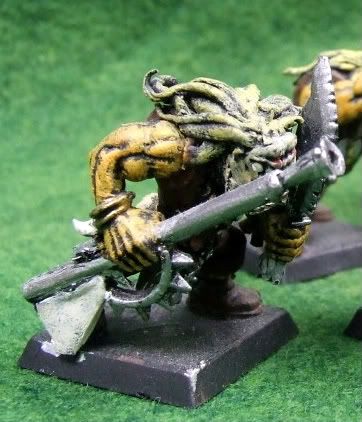 Greeting all!
Last November I posted a blurred pic of some conversions I did using some leftover GW fantasy orc plastic. The pics were lame but I have recently been able to get some clearer pics and I thought I'd show them off now. For details on the conversions themselves, check the original blog post
here
.

They were fun to do and I'm still amused by how many expressive and interesting faces I was able to get simply by flipping some orc heads upside down.

Hope you enjoy...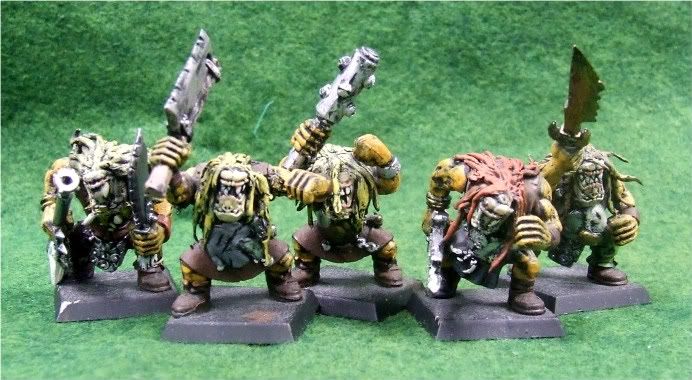 Take care and hope to have more pics up soon!
-Eli