During all of my recent converting and modifying of other figures I have been inspired to try my hand at sculpting. This originally came out of having a few blobs of putty left over after the converting was done and not wanting to waste it.
What I did was start to work on a few different shapes for different types of aliens. This was more practice in trying to get the putty to do what I wanted and figuring out the relationship between armature, build-up and detailing. I'm still learning. I have no formal training in sculpture or anything so a lot of this is trial and error and just plain guess work.
So far, the best result was this little tripodal dude. He is based on a doodle I did some back while discussing "alien aliens" - one of my favorite sci-fi topics. He needs some smoothing out and the grey stuff doesn't show off some of the features all that well.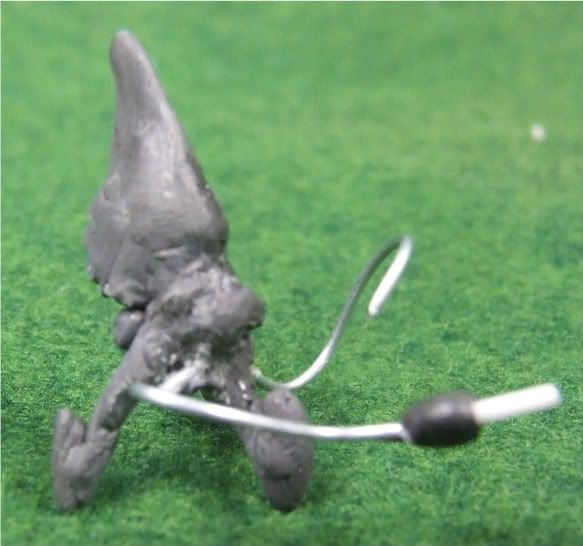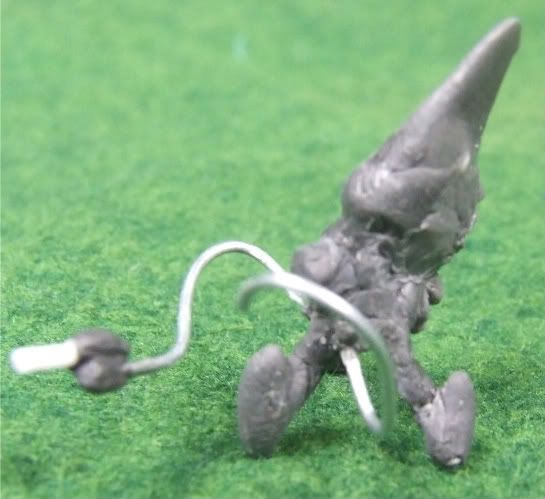 Thanks for looking!
-Eli