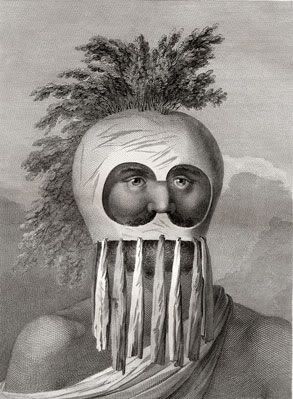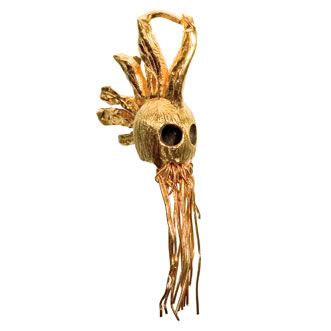 It would appear that their might have been and still is.
Not really but when I found pictures of Hawaiian war helmets made from gourds, I could not help but have this amusing thought. The way these helmets are made, many of them actually look like stylized Cthulhu visages. Round head, large orb-like eyes and dangling tentacles at the mouth, one has to wonder if Lovecraft himself ever saw these artifacts before he wrote of his own elder evils.
There is also some interesting fuel here for RPGs and miniatures gaming. It would be easy enough to morph these striking gourd helmets into ceremonial garb worn by warriors who took blood and glory in the name of their lord who slumbers in the deep. Add to this the whole island location and the you really could have something. I'll likely dodge this angle for my Hawaii project, but it was worth noting.
Have fun,
-Eli